Can I send alcoholic gifts via courier?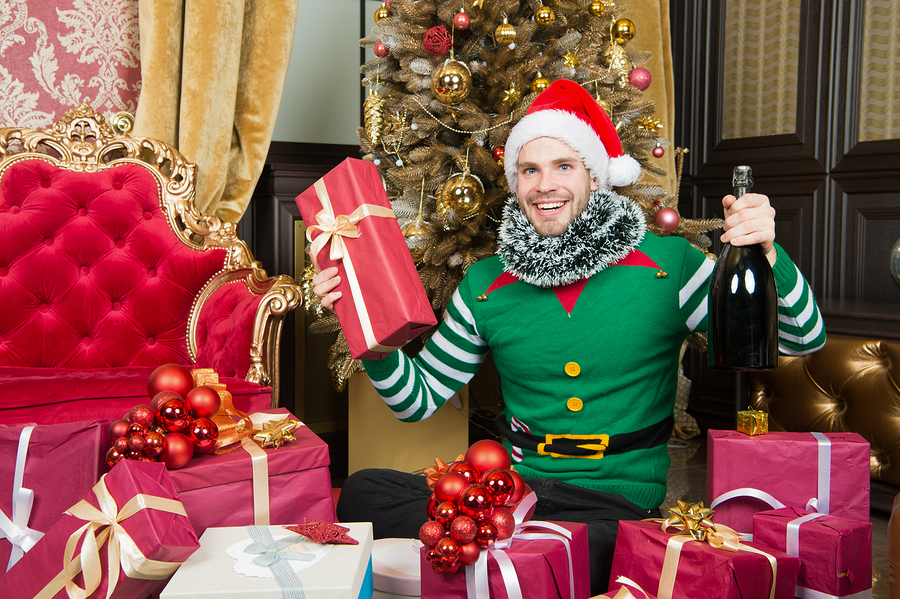 When you're stuck for something to send as a Christmas gift, wine, beer, gin or whisky often come to the rescue. Not to help you boost your brain-power in thinking of a gift, but to give as the gift itself!
We're often asked if we can deliver parcels containing alcohol. As APC is one of the leading courier companies distributing wine for major retailers, we can happily confirm that yes, we can. But please make sure you tell us what is in the parcel so we know to handle it carefully!
Our 5-step guide on posting a festive tipple will help make sure the recipient has a very Merry Christmas…
Check the alcohol content.
If sending to a UK address, alcoholic beverages mustn't exceed 70% ABV alcohol limit. If sending abroad, the alcohol content must not exceed 24%, which rules out most spirits. Beer, lager, wine and champagne, as long as they are 24% ABV or less, can be sent internationally.
You can only send 1 litre of alcohol per package, and no more than two items can be sent in any one package.
Even if you've checked and double checked that the lid, cork or stopper is firmly in place – still place the bottle or can in a leak-proof liner. This can be as simple as a sealed polythene bag. Failure to do so doesn't just mean your package will be ruined if a leak occurs, lots of others probably will be too, so please seal it well.
Alcohol very often comes in glass bottles, so you need to protect it from breakages before sending it on its way. Surround the bottle, in its leak-proof container, with absorbent and soft cushioning material. This could be screwed up newspaper, bubble wrap or a towel. Even if your bottle comes in its own fancy box, please take it out, add a leak-proof liner and surround the bottle with packing material. Once you're satisfied that your bottle is leak-proof and protected, place inside some rigid outer packaging, like a box. Pack empty space with screwed up paper or filling material so that the bottle can't move around.
It may seem obvious, but it can often be forgotten! Make sure you write 'FRAGILE' clearly on your parcel, in big letters. The sender's name and return address should also be clearly visible on the outer packaging.
If you have any questions about what can and cannot be sent via courier, our friendly team can help. Call 01543 466455 and we will be happy to answer any queries you might have.
Posted on 7th December 2018 by Mark