Top tips for packaging parcels
Whatever you're sending via courier, you want to make sure it arrives in tip-top condition. Whether it's important business documents, an item you've sold on e-bay or a Christmas present for a friend or family member – you don't want to risk your parcel contents getting damaged in transit.
Whilst we take every care to look after your parcels from the moment they arrive at our depot and throughout the delivery process, the way they are packaged will ultimately determine whether they will survive the journey.
There are some easy tricks of the trade you can follow to make sure your goods arrive safely, in one piece. So, here's our 10 top tips on packaging your items for delivery.
Always use a box
Boxes are much easier for you to wrap, and much easier for us to handle. They also offer the best protection for your goods in transit. Remember, your parcel will need to travel along a conveyor belt, be handled more than once to get loaded onto the delivery truck, and be nestled in amongst a van-load of other parcels ready for delivery.
Use the right sized box
Using the right sized box is also important, as under-filled boxes can collapse and over-filled boxes can burst under the pressure. Your item should fit comfortably inside the box, without touching the edges. We recommend leaving around a 6cm gap from the sides.
Avoid re-using boxes too many times
Boxes will lose stability if they are constantly being taped up, moved around, opened, taped up again etc. It's probably fine to re-use a box a couple of times, but make sure you check it over thoroughly before every use. If it is starting to look battered, or has any holes, tears or dents – we suggest you pop it in the recycling bin and find a new box!
Wrap your item
Wrap each item separately using bubble wrap or foam wrap. This is particularly important if you are sending more than one item in the same parcel, and if the goods are fragile, but is best practice when you send anything through the post or via courier.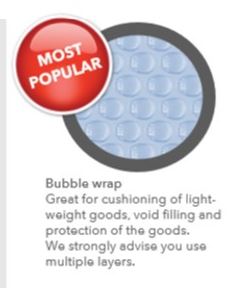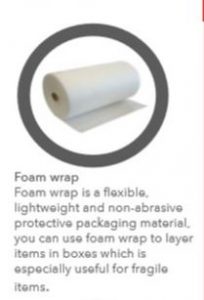 Fill voids
To secure your items in the box and keep them stationary in transit, pack out any empty space in your box with an appropriate filler. Air bags and foam peanuts are great, but screwed up paper or shredded cardboard work just as well if you don't have these to hand.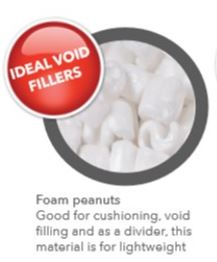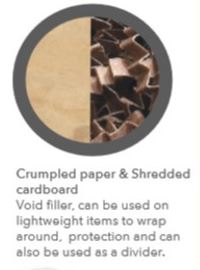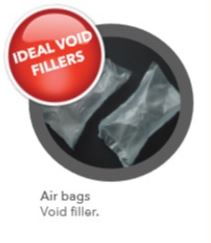 Perishable items
If you are sending perishable items, which can be anything from flowers to food (or anything that has an expiry date), we would recommend a premium delivery service via the overnight delivery network. And it's always a good idea to let the courier know that your packages contain perishables when booking your delivery – this can be added in the 'special instructions' section. It is also a good idea to agree a safe place to leave goods with the recipient, to avoid a missed delivery should they be unavailable when the courier arrives.
Liquids
Always ensure liquids are in leak-proof containers before boxing them for delivery and use corrugated inserts for internal packaging.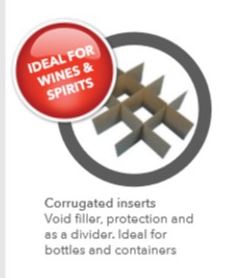 Mark your box
As well as adding the delivery address, it's important to mark up your box with any special instructions you need the courier to be aware of. For example:
FRAGILE
THIS WAY UP ↑
LIQUIDS ENCLOSED
Insert details
As a safety measure, we always suggest you insert a document inside the box with your items detailing the to and from address. If the external label peels off, or becomes unreadable for any reason, this acts as a back up to get your parcel either to its destination or returned to you.
Securely tape box
We recommend using the H-tape method to secure your parcel, as follows:

If you're still unsure of the best way to package your parcel, or have another question about your parcel delivery, our friendly customer service team are always on-hand for advice and assistance.
Call 01543 466 455.
Posted on 19th July 2018 by Mark